Eco-cove Preformed Cove Base
Green-Friendly Preformed Urethane Cove Base System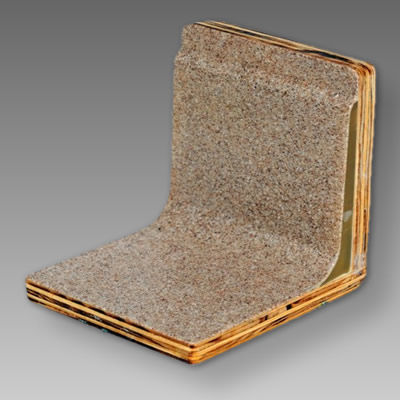 Eco-cove Green-based floor cove systems are used in conjunction with Decofloor and other resinous floor coatings. It provides a smooth, seamless, and integral floor-to-wall junction that is water-proof and chemical-proof.
Eco-cove is compatible with most epoxy, polyurethane, polyureas and cementitious overlays. It can be used for both utility and decorative purposes and used in a multitude of facilities such as commercial, institutional, industrial kitchen and bathrooms, food processing and storage, offices, hospitals and veterinarian facilities.
Eco-cove Systems come in 4", 6" and 1.5"- 45-degree molding pieces. They are pre-formed, plant based urethane molding made for use with any liquid resinous or troweled on flooring systems. Each strip is 8′ in length and can easily be trimmed and miter cut. Eco-cove is flexible and can be made to fit rounded edges by cutting notches in the back. It easily adheres to most surfaces with our 900A, zero-VOC, 100% solids polyurethane adhesive.
Call us at 239-303-7380 or fill out a quick form online to request a free quote on your floor coating project. We look forward to hearing from you!