About Aggregate Flooring & Seamless Shower Systems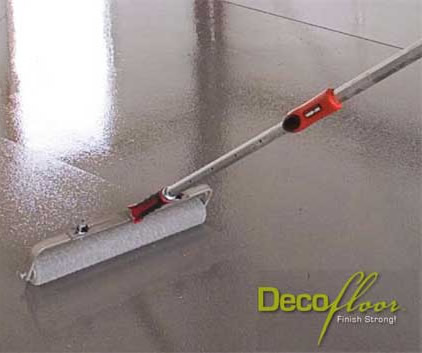 What is it about Decofloor that make it your best choice for aggregate flooring and seamless showers? Today's architects, designers, contractors and owners have many options when it comes to choosing a finishing surface. Application, budget, overall durability and aesthetics play important roles in the selection and specification of the right material for the project.
Decofloor Flooring and Shower Systems are specifically engineered for the toughest jobs. Superior durability, economical cost and anti-microbial and mildew properties make Decofloor perfect for institutional, industrial and commercial facilities where a large volume of foot traffic, vehicles, heavy use or moisture place high demands on the surface.
Why Decofloor Works
A decorative aliphatic polyurethane system, Decofloor provides a chemical resistant, Zero-VOC, easy to clean coating that looks great and performs well under the most demanding situations.
Choose a Decofloor Product